Mp3 files are all the range and they are one of the best audio files we have to date. However, there are parts of an Mp3 that you do not need, and you want to have the only parts of the file that you like. Many people search the internet for the exact part they want, this takes up a lot of time, and mostly, they do not get the desired results. To avoid this hassle, one of the best ways to get your desired part of the MP3 file is to cut it. In this article well introduce to you top 5 Free MP3 Cutter Software that are reliable and powerful to use.
There is software you can use to cut the file to your desired length and even join it with another file to get one MP3 file. An Mp3 cutter will not only help you discard the part of the file you do not want, but it can also assist you in to join one file to another. This used to be the forte of disk jockeys, but with advancement in technology, you have the power to customize your MP3 files to suit your needs.
---
Reasons Why You Need Free Mp3 Cutter Software
Trim Mp3 Files
After downloading your Mp3 file, there are parts you would prefer to discard. With an MP3 cutter, you can trim away the parts you do not need, and you will remain with a file that you can use to fit your needs. This could be using it for a ringtone, advert, et al.
Join Mp3 Files
You may have two or more MP3 files that you feel that could go well together, however, since you are not a disk jockey, this could prove problematic. An MP3 Cutter helps you to pick out the parts of a Mp3 file and join them to other sections to form your desired MP3 file.
Edit Your Mp3 File
You may have an MP3 file that you feel that some parts may not meet the quality you require, by cutting out that part. You can then take part and edit it to match the quality you expect. This way you can make each part of the file to your desired quality. This could include, amplifying the sound or normalizing that part of the file to be in harmony with other parts.
Copy a Section of the File
You may have a part of the file that you want to use either as a ringtone or as a sound bite for your production. Mp3 cutter software will enable you to copy a section of the file and join it to another file.
These reasons are just the tip of the iceberg and depending on your requirements, Mp3 cutter software can virtually do everything you want to a Mp3 file to suit your listening needs. However, there is some Mp3 cutter software available in the market today, some you have to pay for while others are free. Here are tips you can use when choosing suitable Mp3 Cutter tools.
Technological Know-How
It is evident that there are different Mp3 cutter tools for different jobs. One of the ways that you can choose the tools is by assessing your level of knowledge depending on your technological knowledge. There are some that require advanced technology expertise while others even a novice can use them. If it is your first time that you need a Mp3 tool, it would be best to go for those that are not complicated, and with time, you can upgrade to those that are technologically advance.
Features
Before you download any Mp3 tool, it is best to do your research depending on the job at hand. There are hundreds of Mp3 tools available for download on the internet; the included features are what separate them. You can also read on user reviews, and you will have an advantage when it comes to choosing the right Mp3 tools.
Free or Subscription Mp3 Tools
You can settle either for a free tool or one that you pay a subscription fee. Each of them has their pros and cons, and it will be important to choose the right Mp3 cutter depending on your desired features and frequency of use. Free Mp3 tools may have limited features compared to the subscription ones, but if you are not a regular user of the tool, the free will come in handy for simple tasks like cutting and joining sections of a Mp3 file.
Online or Download
There are hundreds of Mp3 Cutter tools available on the internet, some you can use them on the internet, while other you have to download them. Device space could be a factor that will determine if you will download it or use one that is available online. Either one of them works well. Downloading the Mp3 cutter tool will allow you to work offline while the one you use while online could save you on disk space.
Device
In the modern age, it makes sense to have software that is compatible with different devices. This not only saves on price but also in reducing the need for several downloads. You can use the online Mp3 cutter tools, but when you need to work offline, you will need a tool that can work on multiple devices, that is on your desktop computer, laptop, smartphone, and tablets.
Compatible Formats
Despite it being an Mp3 Cutter, the software you download ought to have more value by enabling you to cut different formats of files. The most used formats for any sound files are Mp3, WMA, and WAV. To get more value out of your software, ensure that you can cut and join different file formats without the need for multiple tools.
There are many Mp3 cutter tools available for download today, and despite various developers trying to sell their Mp3 tools, the free tools have the same basic features that will get the job done. Here are five of the best free Mp3 Cutter software.
Here are the top 5 5 free MP3 cutter software in the market today.
| | |
| --- | --- |
| Name | Rating |
| Mp3 Cutter Joiner | 4.6/5 |
| Apowersoft Free Online Audio Editor | 4.2/5 |
| Mp3DirectCut | 3.7/5 |
| AUDACITY | 3.5/5 |
| Easy Mp3 Cutter | 3.4/5 |
Below is the detailed outline of each of the above tools.
---
Best Free MP3 Cutter Software – Mp3 Cutter Joiner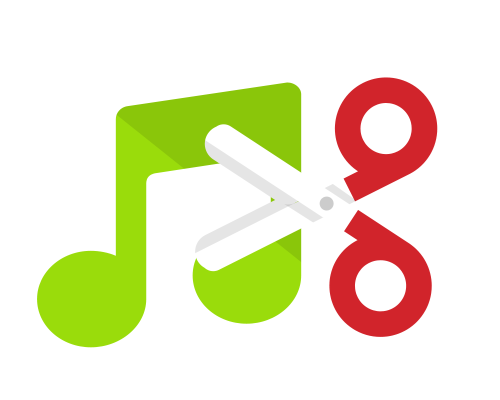 This is a easy and free Mp3 cutter software that cuts and joins your WAV, WMA, AIFF, AAC, OGG, M4A, FLAC, and Mp3 files. This tool allows you to visually cut out your favorite part out of a sound clip and join it with other audio formats. It is one of the best means available since it can support over 30 audio formats. Mp3 Cutter Joiner has no limitations, and it is available for download in a Windows and Mac computers. One of its best attributes is the ability to convert your files into any format, and import as many audio files as you want.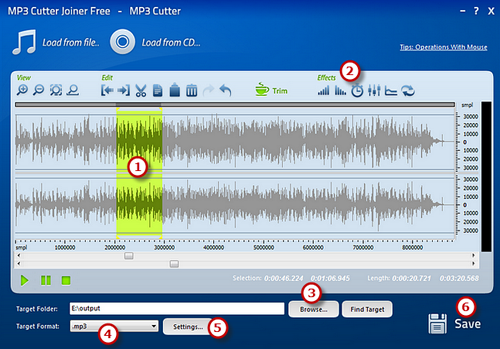 You can also arrange your files in any order using this tool. It comes with preset parameter settings such as bitrate, frequency, some channels, et al. This preset allows you to understand how each parameter affects and modifies the quality of the sound. If you prefer, you can tweak the settings manually or use the presets provided.
https://www.freemp3cutterjoiner.com/
---
Apowersoft Free Online Audio Editor

This is a web-based Mp3 cutter software specially designed to help users edit their sound clips. You only need to upload your sound clip in Mp3 format. To use this free online Mp3 Cutter, visit their site and click on the 'Launch Application' tab. After the page loads, click on the 'Please load an audio file' button to upload your Mp3 file. Depending on your internet connectivity, your Mp3 file will appear inserted into the interface.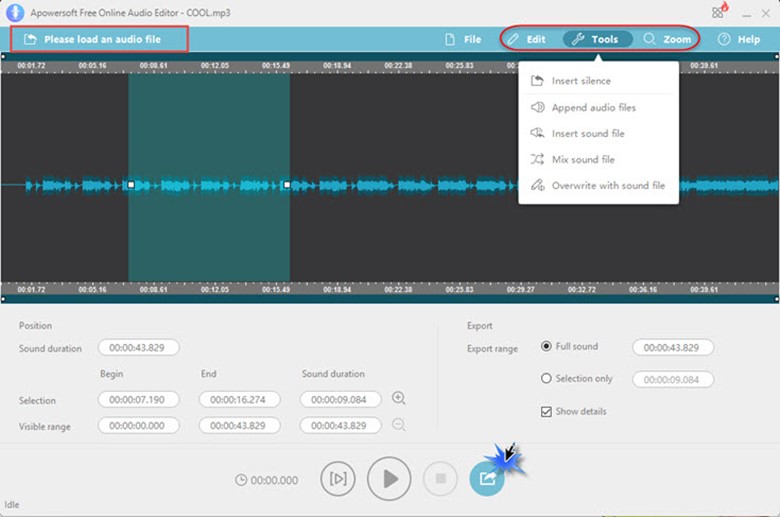 Select the part you want to cut in the editing board or input the start and end time in the Selection part. Click edit and then choose Cut. Your selected part of the file will then be ready for saving. Click on the Export button located on the lower of the interface the click 'Ok' to save it. This tool not only allows you to cut a Mp3 audio file, but it also allows you to copy, insert, append other parts of the audio and mix in other Mp3 files into one file. You can also delete and reduce sections of the file you have uploaded.
---
Mp3DirectCut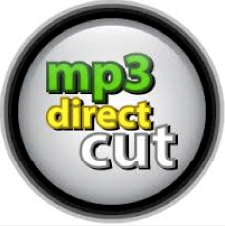 If your main requirement is to cut or split Mp3 files, this is one of the best Mp3 cutter tools for you. It incorporates an audio player with a volume unit meter, which allows you to hear and see the areas that you are cutting. Mp3DirectCut has additional features such as volume gain, trimming, fading, ID tagging, pause detection, looping, CUE sheet support, batch processing, Unicode support, et al.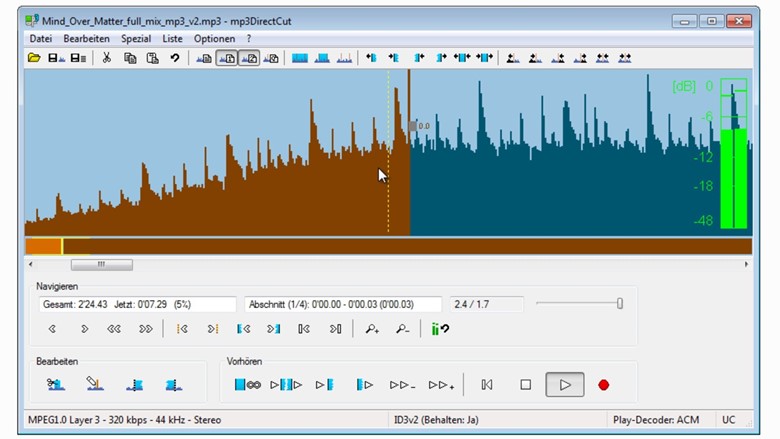 This Mp3 Cutter software allows you to directly copy, cut, join or change the volume of your audio track without the need of decompressing the audio file. This saves you on time and helps in preserving the original audio quality.
This is lightweight and straightforward software that allows you to make ringtones and soundtrack mash-ups with a user-friendly interface. However, Mp3DirectCut only supports the Mp3 format, but it gets the job done.
---
AUDACITY

Launched in 2000, it is a pioneer in the Mp3 cutter software industry, and it is free for various operating systems including, Linux, Mac, and Windows. This software allows you to record music, cut and trim audio files, mix audio samples, join several Mp3 files, mute sections of an audio file, apply sound effects, et al.
AUDACITY supports different audio formats including M4R, Mp3, FLAC, OGG, Mp2, M4A, AAC, WAV, WMA, et al. Many users of this Mp3 cutter tool use the vast array of features to mix large audio files, change the sound properties such as the tempo, pitch, as well as altering the sound effects of the soundtrack.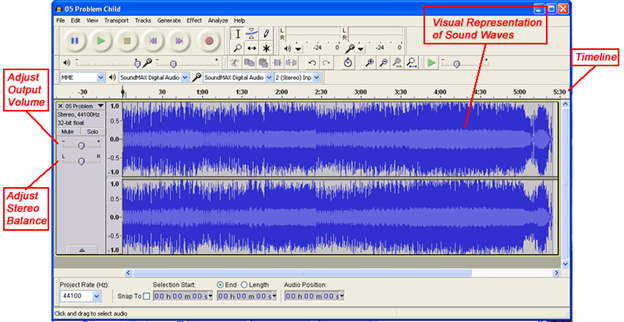 Download and launch AUDACITY and import your prefere4d audio track by dragging and dropping. Once your track's wave pad appears, click on the Selection Tool, and set the selection marks and apply either of the options listed on the Edit menu to your audio file. After finishing with the editing, go to the File tab and click on Save Project. In the File tab, click on the Export audio then Format to choose your preferred file extension then hit the Save button.
---
Easy Mp3 Cutter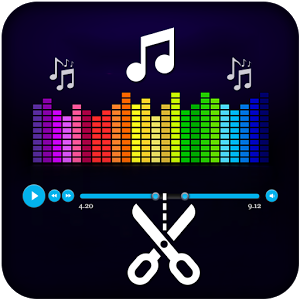 This is another of the best free MP3 cutter software available free of charge. It allows you to cut an audio file with a millisecond precision from a large audio track with the option of converting it to usable formats such as Mp3, WAV, et al. for use on any device. It includes features that allow you to add fade in and out, echo, optimize the volume to your desired levels, et al. Unlike many of the free Mp3 cutter software, you can undo any activity on your audio track allowing you maximum control of the result.
It also offers you the chance to listen to your audio track as you modify it enabling you to have more control on tweaking the volume, sound effects and more. You can manually adjust the parameters to achieve your desired sound quality, or you can use the incorporated presets for a quick adjustment. It comes with a straightforward user interface for use by people with different levels of technology knowledge. The developers give assurance that anyone can cut, join, and modify the audio tracks in at least three minutes.
---
Conclusion
In conclusion, the above tools are some of the best in the world to date, and millions of users have used them to create ringtones, mash-ups, et al. They are not only for armatures, but professionals have used them in the broadcast of live music in live concerts, radio, and nightclubs. Most are available for download on Windows, Mac, and Linux operating systems and they have mobile versions that you can use on your Android and iOS smartphones and tablets.
The Mp3 Cutter software that you pay for also comes with a free trial version that you can use. Depending on how you like it you can opt to purchase the premium version or continue using the free version. However, with so much free Mp3 cutter software with similar features, it is only reasonable to avoid the hefty subscription fees and get either of the above free Mp3 Cutter software.
Please follow and like us: